The Pokeit HUD can be configured to automatically switch between your different HUD profiles based on rules you can define. Using the Dynamic HUD feature, you can assign a HUD profile to show up only for particular games, limits, or number of players at the table. The Dynamic HUD can be configured by choosing "Use Dynamic HUD" from the Select HUD option in the Pokeit HUD menu.
Setting up a Dynamic HUD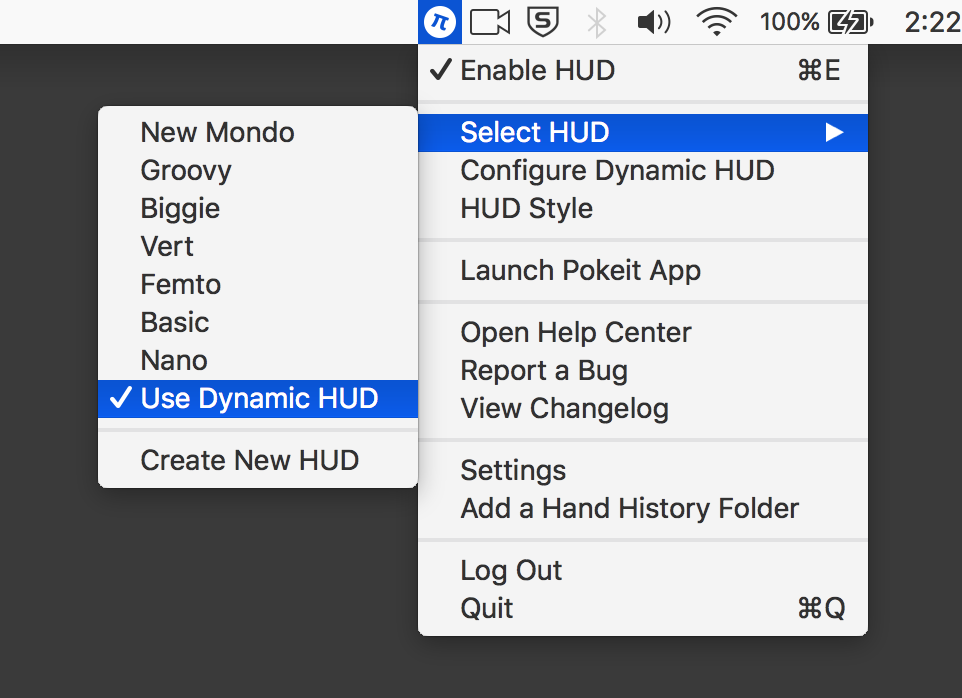 To set up your Dynamic HUD, you'll first need to select "Use Dynamic HUD" from the "Select HUD" sub-menu. The popup for configuring the Dynamic HUD will load automatically and can be opened again by selecting "Configure Dynamic HUD" from the menu.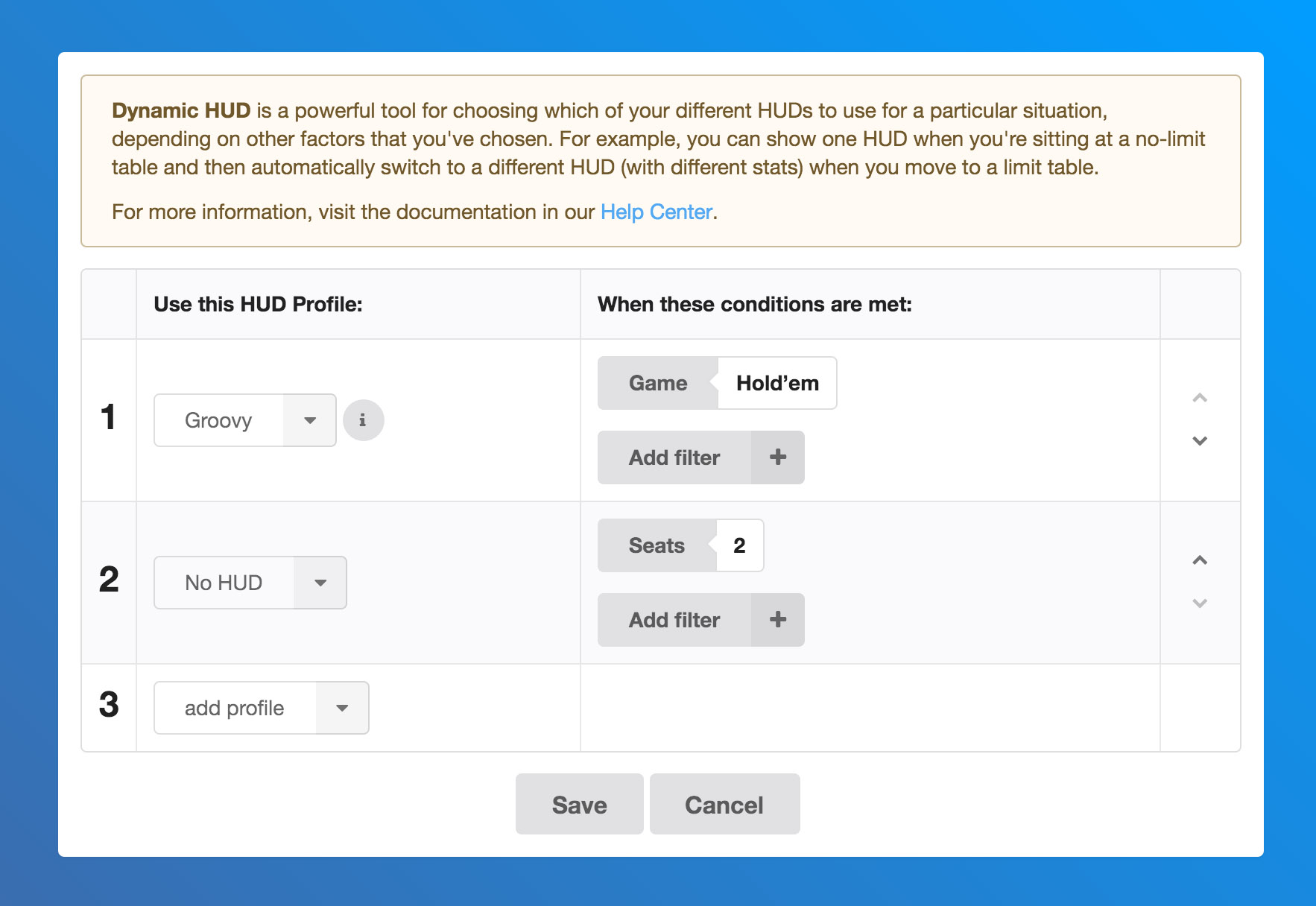 The Dynamic HUD is set up around ordered rules. To add a rule to the Dynamic HUD, first select the HUD profile you want to see from the dropdown and then choose a filter to attach to it. Filters are added by selecting which field you want, and then by choosing one or more conditions. Twenty game and hand type filters are available to choose from and you can mix and match them as you see fit.
Rule Order
The order of the rules is important as the Dynamic HUD works on a first-in-first-out basis. As soon as it finds a match, it will choose and display stats from that profile on the table. This means more specific rules should appear at the top of the list, while rules with fewer conditions should come last. The order of each rule can be changed by clicking on the up or down arrow buttons on the right side of each row.
No HUD
The Dynamic HUD can also include rules for when to hide the HUD. This can be useful if you'd like to use another HUD program for Hold'em, but want to use the Pokeit HUD for draw and stud games. Simply choose "No HUD" from the profile dropdown and select a filter to complete the rule.